RENNIE HARRIS PUREMOVEMENT
FOUNDER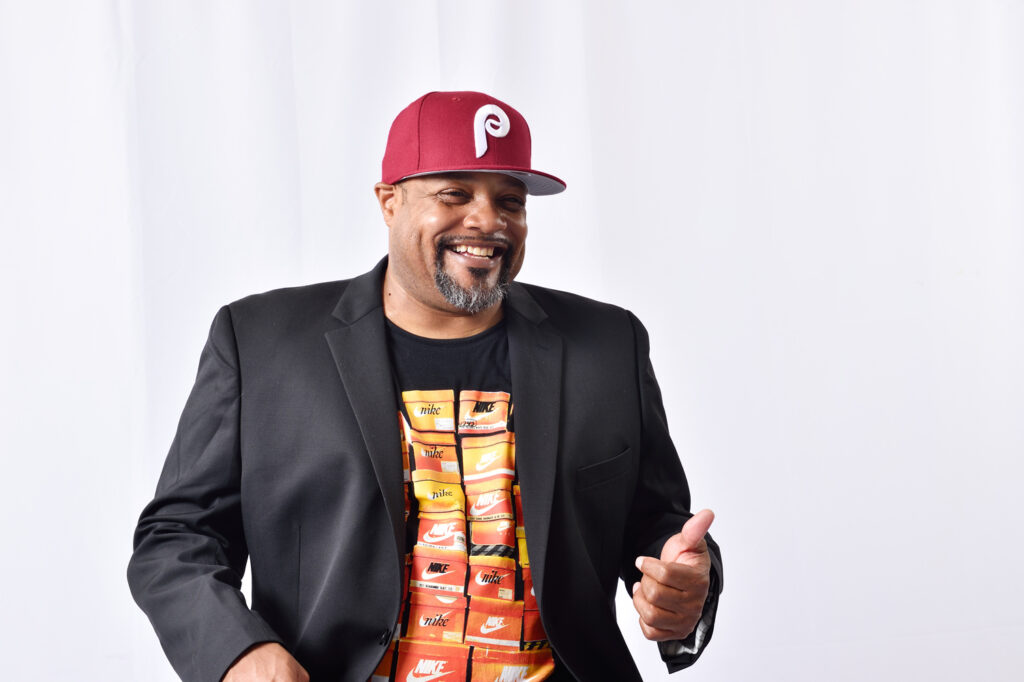 HOW IT BEGAN
In 1983 Rennie Harris began the next phase of his career by touring with some of the most seminal rap artist in the world. Unaware he landed a contract for the first official rap tour in American history The Fresh Festival -he opened for rap legends and pioneers Run DMC and Jam Master Jay, The Fat Boys, Kurtis Blow, UTFO, Newcleus, and LL Cool J to name a few. Later he'd open and perform with artist such as African Bambaataa and the Soul Sonic Force, Dougie Fress, Grand Master Flash and The Furious Five, Kool Moe Dee and the Treacherous Three, Salt N Pepper, Roxanne Shante, Madonna, Cathy Sledge, Gloria Gaynor, Harry Belafonte, Will Smith, Zakir Hussein and more. By 1987/88 Rennie Harris made his way back to Philadelphia pa. Not missing a beat, Harris jumped right back into the spotlight as he danced and choreographed for local artist in Philadelphia. Less than a few years in Harris was fully integrated into the Philadelphia street dance scene. Harris-now twenty-seven was just beginning to feel grounded again in his home town when he received a phone call from a Mr. Michael Pedritti the director of a premier theater in Philadelphia called Movement Theater International. Mr. Pedretti said he had been watching Rennie for a while and thought he would be perfect for his festival. He was aware of Rennie's childhood popping crew The Scanner Boys and that he wanted Rennie to choregraph forty-five minutes of work but there was one stipulation he could not use the Scanner Boys. Rennie became highly suspicious when Mr. Pedretti offered to give him half the money upfront. Rennie had never been booked a year in advance before, and this made Rennie suspicious. Attempting to call his bluff Rennie told Mr. Pedretti he may not show up if he gave him half the money upfront-and that there was just a shoot-out in front of his apartment, and he may be dead a year from now. Later Rennie admitted what prompted the dramatic response was he thought his friends were pranking him. In the end Rennie Harris was commissioned fifteen hundred dollars to create forty-five minutes of choreography for Movement Theater Now festival in 1991. Upon receiving half payment ($750) a year in advance Rennie hit the clubs of Philadelphia to search for dancers for his new project. When it was all said and done Rennie Harris recruited his founding members; Abdule Iote, Steffan Walker, Clyde Evans Jr., James Colter, Anisa Morgan, Chaquita A. Anderson, Joni Helton, and Kim Wilson. Harris created works like Endangered Species and Students of the Asphalt Jungle that later propelled his career. With a successful premiere in 1992 Rennie Harris founded his company. By the way the last piece of that night was performed by the Scanner Boys the name of that piece was called "Puremovement" hence the name Rennie Harris Puremovement (RHPM).
As its leading Street dance theater company in the US Rennie Harris Puremovement is dedicated to preserving and disseminating Hip-hop aesthetics and Street dance culture through workshops, classes, history, lecture demonstrations, long-term residencies, mentoring programs, and public performances. With his roots in the inner-city, Harris presents a unique story, one that is riveting, intimate, and honest. He says it was Hip-hop that taught him honesty, humility, and purity. Rennie Harris Puremovement's mission is to re-educate the masses about Hip hop culture and Street Dance through its artistic work. Harris's work embodies the diverse and rich African-Diasporic traditions of the past, simultaneously evolving a new voice through dance. Harris is committed to showing audiences a sincere view of the essence and spirit of Street dance rather than the commercially exploited stereotype portrayed by the media.
The company's most well-known evening-length work is Rome & Jewels, which was choreographed, originally written and directed by Harris in collaboration with dramaturg Ozzie Jones, D. Sabela Grimes, Rodney Mason, Raphael Xavier, composer/sound designer Darin Ross and lighting designer Pamela Hobson. Originally Rome & Jewels used Shakespeare's text and colloquial language. During the workshopping process of Rome and Jewels, the lead cast of dancers – Ozzie Jones, Raphael Xavier, Rodney Mason, and D. Sabella Grimes – improvised their own poetry and writings into the script-earning them the title of co-authors. Rome & Jewels is the longest touring hip-hop dance theater work in American history with 3 Bessie Awards, 4 Black Theater Alvin Ailey Awards, Herb Alpert Award and a nomination for a Laurence Olivier Award (UK). Rome & Jewels has performed to sold-out audiences, nationally and internationally. More important than the critics' response has been the outpouring of support from every community where it played. It became a highly successful outreach tool for the company. Fusing classical text with slang and mixing Hip-hop music with rock, modern, and classical sounds, the work touched many cultures and communities. In addition to Rome & Jewels, Harris has a catalog of works that span more than 30 years with evening length works such as: Falling Crumbs From the Cake (1990), Legends of Hip Hop (1998), Rome & Jewels (1999), Facing Mekka (2003), Something To Do With Love (2006) 100NAKEDLOCKS (2009), HEAVEN (2011 ), Luv: American Style (2015), Nuttin But A Word (2016), Rennie Harris Funkedafied (2017), Rennie Harris LIFTED (2017), Caravan: A Revolution On The Road (2018) in collaboration with trumpeter Terence Blanchard, and his latest evening length work Lazarus was set on Alvin Ailey American Dance Theater (2018)-this was the first time he has set an evening work on a company other than his own.
Rennie Harris Puremovement and their infectious brand of movement have toured the globe, including France, Switzerland, South Africa, West Africa, Brazil, Mexico, Canada, Scotland, Japan, China, Kazakhstan, Congo, Italy, Germany, Netherlands, Australia, New Zealand, Columbia, Finland, and Monaco. His company has performed for the Queen of England, the Princess of Monaco, and were Ambassadors for the United States of America as part of President Obama's cultural exchange program, Dance Motion USA, and toured Egypt, Jordan Palestine, Israel and surrounding countries. Currently, Rennie Harris Puremovement are remounting Rome & Jewels and will introduce this American classic to new audiences nationally and internationally. Look out for tour of Rome & Jewels in 2022 as it crosses the country, starting in Philadelphia, New York, Lewiston Maine, Vermont, Boston and making its way west. In addition-Rennie Harris will premiering two new works American Street Dancer and Losing My Religion. Marking Rennie Harris' return to stage Losing My Religion will feature his tour de force solo Endangered Species.
THE COMPANY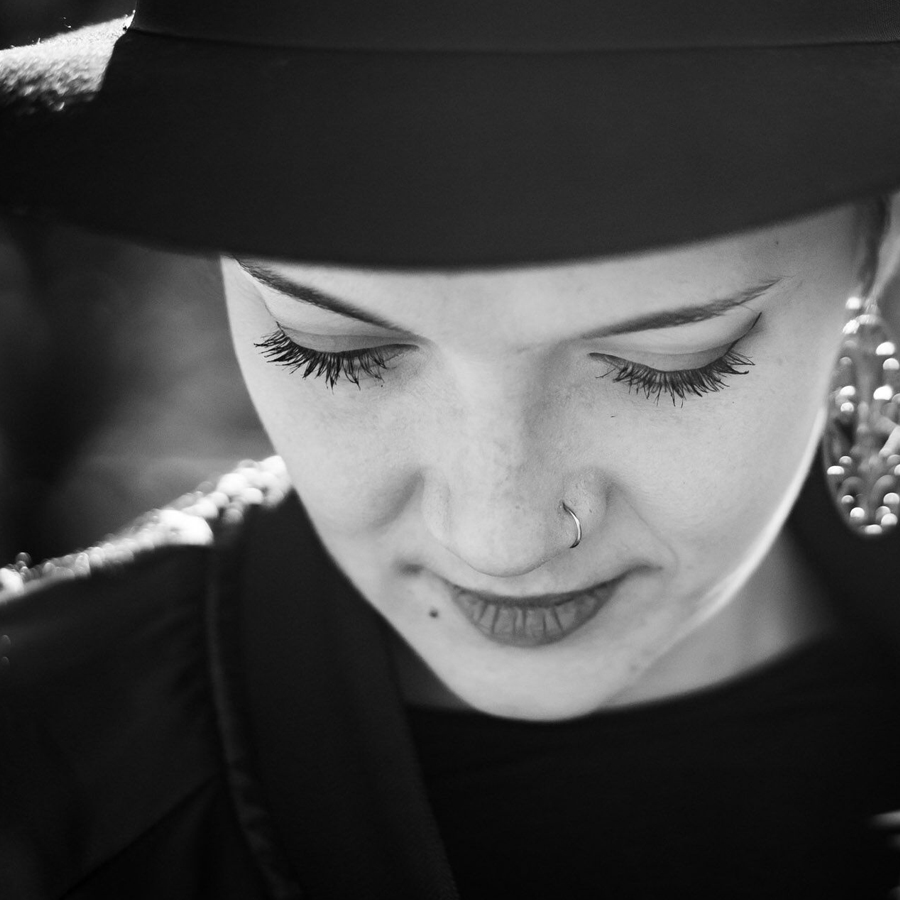 Emily Pietruszka
Aka Fresca is a professional dancer, trainer, and teaching artist. Originally from Colorado, Emily has been dancing professionally since 2015 – she began her professional journey with several Denver based dance companies, including Rennie Harris Grassroots Project. She has since relocated to Brooklyn, NY, and currently resides in Philadelphia, PA. Pietruszka has shown her work at the "Illadelph" street dance festival and "The Come Together Festival" hosted by Koresh Dance in 2019. Emily has taught and lectured in various contexts, including Front Range Community College (Denver, CO), Mark Morris Dance Group (Brooklyn, NY), New Visions for Public Schools (Queens, NY), The Juilliard School (New York, NY), and The Ailey School (New York, NY) to name a few. She currently runs her training business from her home and continues to practice her love of teaching at Movemakers Philly. Emily has had the privilege of dancing with Rennie Harris Puremovement since 2018.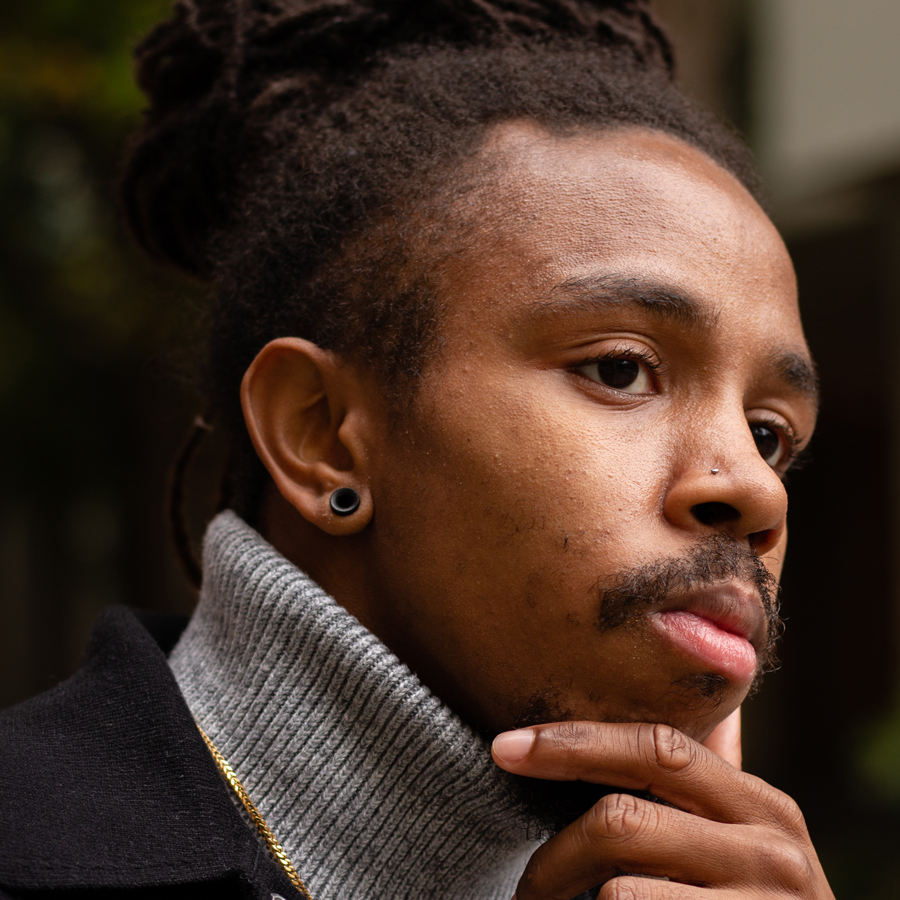 Joshua Culbreath
Aka Supa Josh was born on September 19, 1990. Through his mother's influence, Josh started dancing at the age of 5. By the age of 7, Josh's journey in B-boying began after watching movies like BREAKIN' and Beat Street. In middle school, Josh got involved with a dance group called KRS Ent. which also introduced him to performing on stage in a synchronized group setting. In high school, Josh started getting mentored by Joe Son and Brain Newby to further his breaking skill and knowledge. Since 2009 Josh has been performing with Reenie Harris Puremovement theatre company. Recently Josh has been performing with Raphael Xavier exploring the movement of breaking on an aging body. Today Josh is the rehearsal director of Rennie Harris Puremovement, a member of 360 Flava out of Philly, Founder of Retro flow Crew out of Philly/Jersey, and has been named one of the top 25 artists to watch by Dance Magazine.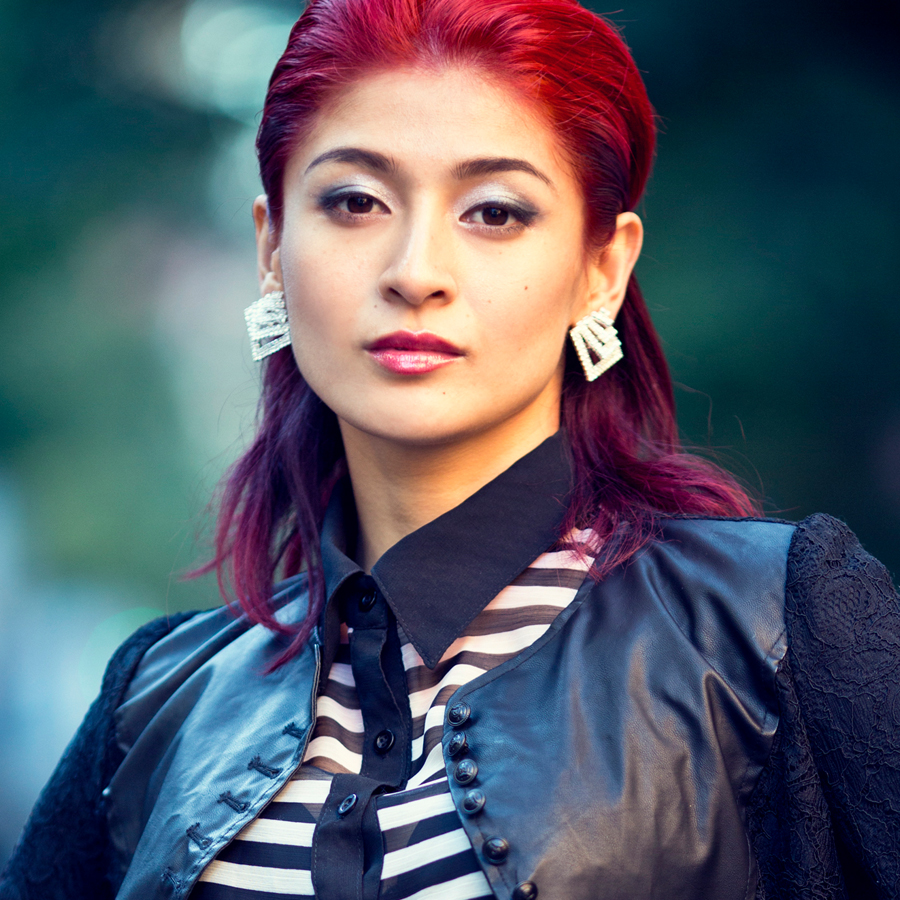 Yuko Tanaka
Aka Aka Uko Snowbunny was born in Japan, moved to New York to search for the roots of Hip Hop culture. She is trained by the legendary Hip Hop dancer/choreographer/instructor Buddha Stretch of Elite Force Crew. Since her performance debut in 2008, she has been raising the bar in her work as a choreographer, performer,& teacher, with the goal of becoming a well-rounded street dancer. Uko is a principal dancer of MopTop Music & Movement Company and has toured around the country in Buddha Stretch's "Hip Hop/Be-Bop" show, a mesh of Hiphop, & Jazz culture collaboration. This work was featured at the San Francisco Hip-Hop Dance Festival, the Denver Dance Festival, and the Choreographers Ball Carnival N.Y.C. Additional performing credits, "the Rock/Lock" (Locking) at NYC Summer Stage, "Chocolatino (House/Salsa)," and in "EFC with Friends" with the legendary Elite Force Crew at the Moptop 21st Anniversary at the Alvin Ailey City Theater, "Super Buddha & Bunny Show" at Roots of Hip Hop by Robin Dunn at N.Y. Dance New Amsterdam, and the 4th annual L.A. J.U.I.C.E. festival at the Ford Atmosphere Theater featured on KCET-TV.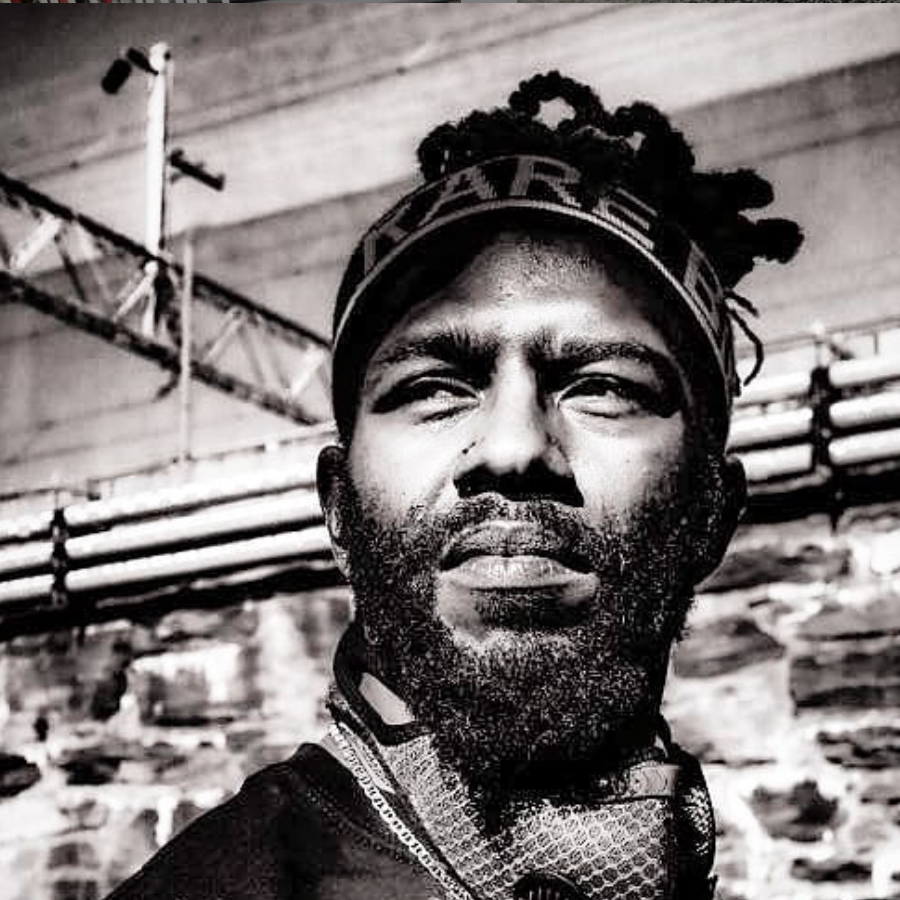 Phillip Cuttino Jr.
aka Jiptherulerisa Philadelphia native hip-hopper from birth, and is skilled in breakin', graffiti, DJ-ing and rapping. His first performance was at the age of four with his father, a prominent MC and B-Boy in the Philadelphia hip-hop scene. He started in a crew called the X-men doing local talent shows and learned from some of the Philadelphia greats. He has toured throughout the United States and abroad and is currently a core member of Rennie Harris Puremovement American Street Dance Theater.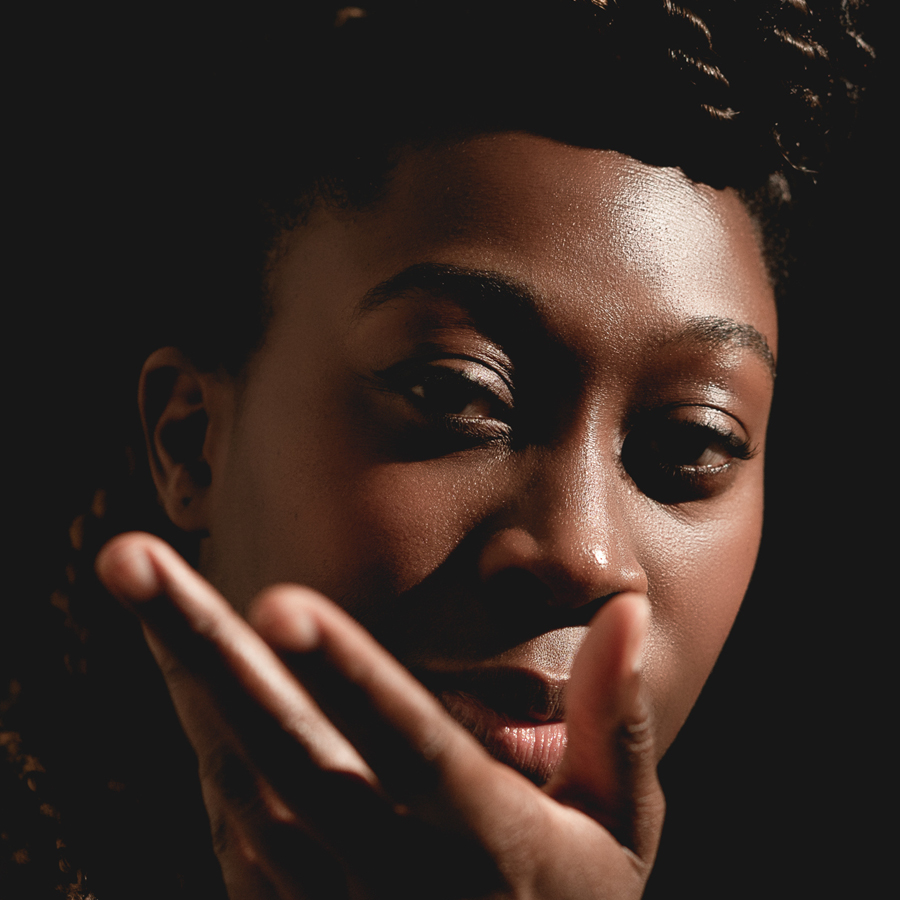 Tatiana Desardouin
Tatiana (Photo credits:Lauriane Ogay@Lauriane_ogay_photography) is of Haitian origin, and was born in Switzerland, where she has been a dance instructor and mentor since 2005 and opened her own dance school in Geneva, "Centre Hip-Hop." Desardouin won several international competitions and had the opportunity to give workshops and judge competitions worldwide. Her dance company PASSION FRUIT performed at Jacob's Pillow, the Apollo Theater, Summerstage, Alvin Ailey and Harlem Stage (find her on Instagram and Facebook). She teaches Hip-Hop and Housedance at EXPG NYC. Currently shes a lead dancer for Rennie Harris Puremovement.
Mai Lé Ho
Mai Lê is a French-Vietnamese dance performer/choreographer/educator, DJ, and curator who relocated to NYC in 2009. Mai Lê has been a lead dancer in the pioneering street dance theater company Rennie Harris Puremovement since 2013 and in the emerging Passion Fruit dance company since 2016. Mai Lê also toured Europe as a co-choreographer and dancer with seminal Detroit house music producer Theo Parrish and his live band, in festivals/venues such as Worldwide Festival (Sete, FR), London's Barbican, Barcelona's Sala Apolo. In 2015 Mai Lê founded LayeRhythm, a monthly jam session that brings live musicians to collaborate with street/club dancers (flexN, litefeet, house dance, Detroit jit, locking). The NY Times says of LayeRhythm… "Imagine an improv comedy show where dancing, not laughs, is the currency. Then imagine a musicians' jam session where the band is compelled to keep the dancers' pace instead of the other way around." Since 2019, the project has been taking its club roots to the stage with the LayeRhythm Experiment company, performing at 92Y and Jacob's Pillow and offering online educational programs for emcees, musicians, and dancers. From 2017 to 2019, Mai Lê was the Program Director of Its Showtime NYC!, a program that celebrates NYC street culture and provides performance and professional development opportunities to street and subway dancers. Mai Lê teaches weekly in NYC at Gibney and EXPG NYC and has taught dance workshops in Brazil, Vietnam, Japan, DRC, Canada, France, the Netherlands, and the US. IG: @MaiLeGrooves / @LayeRhythm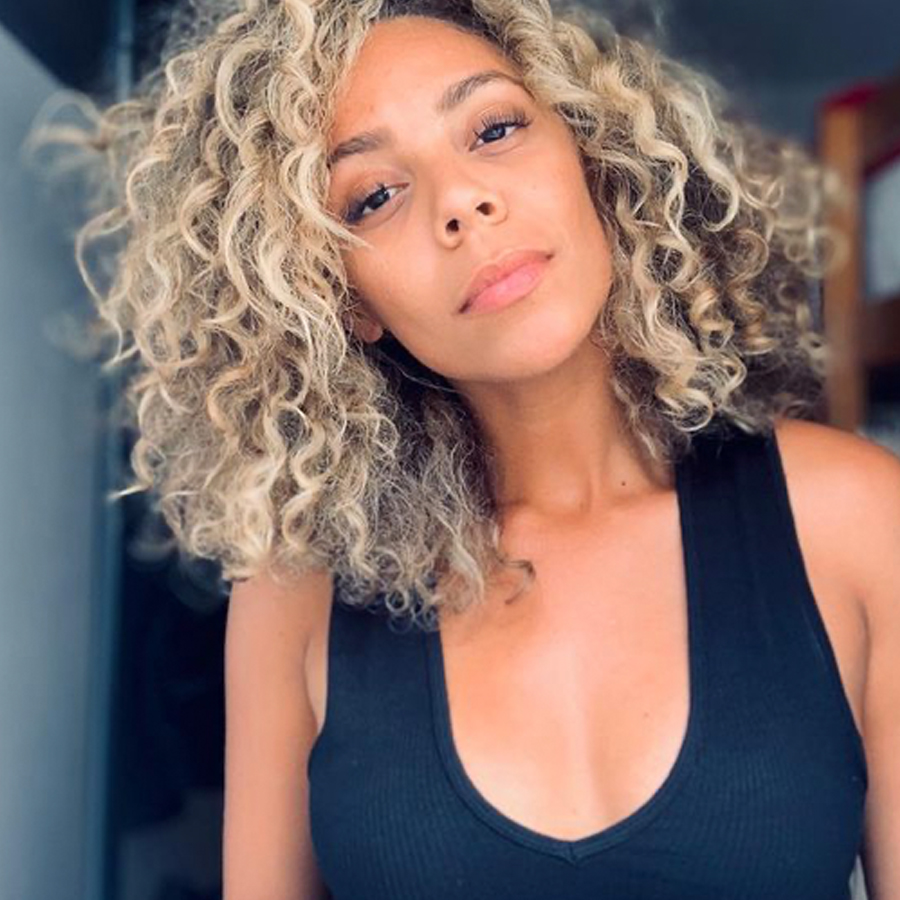 Katia Cruz
Katia Cruz was born in 1992 in Camden, New Jersey and raised in Pennsauken, N.J., where she currently resides. Katia started dancing salsa at the age of nine with Barbara Capaldi at the Atrium Dance Studio. Two years later, she started training in hip-hop dance with Marcus Tucker, the co-founder of Face Da Phlave Ent., and India Hyman, also of Face Da Phlave. Katia was also the leading member and choreographer of In Da Clutch Ent., owned by Kennith Thomas. In addition, she co-directed In Da Clutch Jr. Division, a children's hip-hop program. Katia has been a lead dancer of Rennie Harris Puremovement since 2012.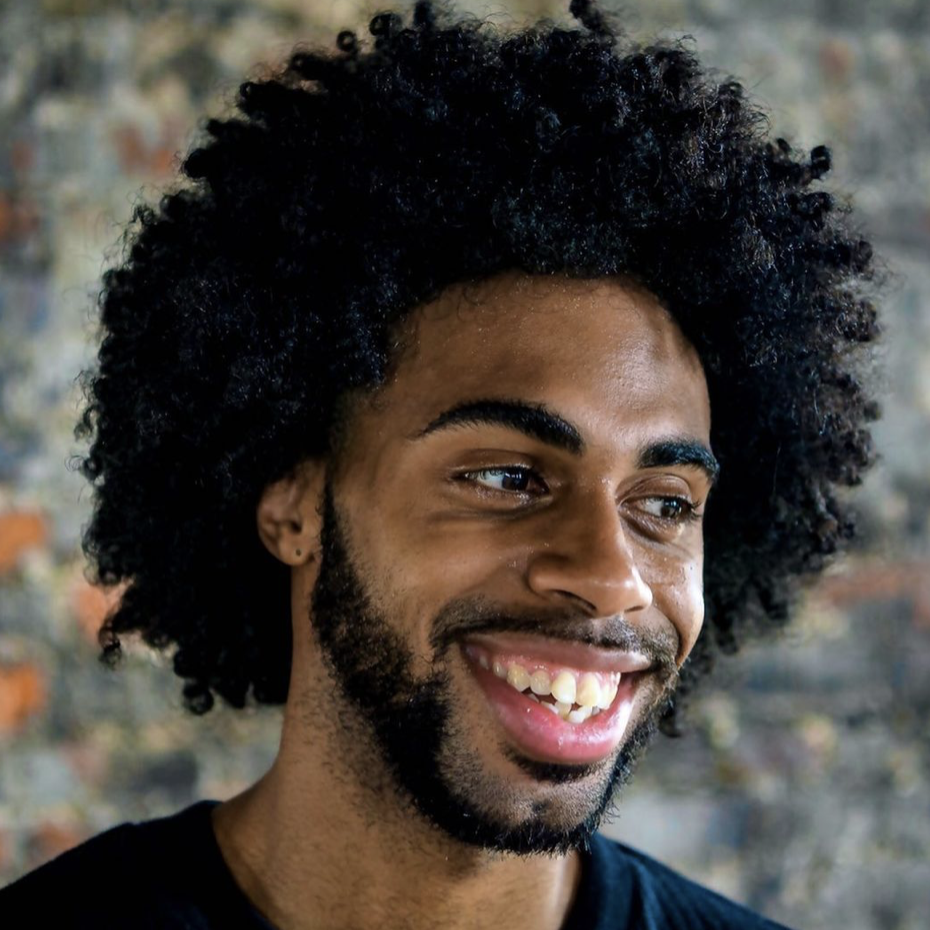 Danzel Stout Thomas
Danzel Thompson-Stout, a native of Allentown, PA is a performer, choreographer, and educator of Afro-American dance forms. With an embodied cultural history in street and club dance forms, Thompson-Stout commits to being an agent who brings authentic representation of these forms into the academy through his work as he pursues his MFA in Dance at the University of Illinois, Urbana-Champaign. As a performer, he has worked with several street dance artists such as Vince Johnson, Kyle Clark, and Rennie Harris. He has been performing with Rennie Harris Puremovement since 2017 performing works such as "Nuttin' But A Word", "Lifted", and "Funkedified". Danzel is also a principal dancer for The Nance Dance Collective and a guest performer for the Stella Maris Dance Ensemble of Kingston, JA. He is of the last generation of performers who has worked under Dr. Kariamu Welsh and holds a teaching certification in her contemporary African technique, "Umfundalai". He has been sought out globally at universities such as the University of Maryland, Baltimore County, and conventions such as Afro Dance Xplosion in London, UK.
Apprentices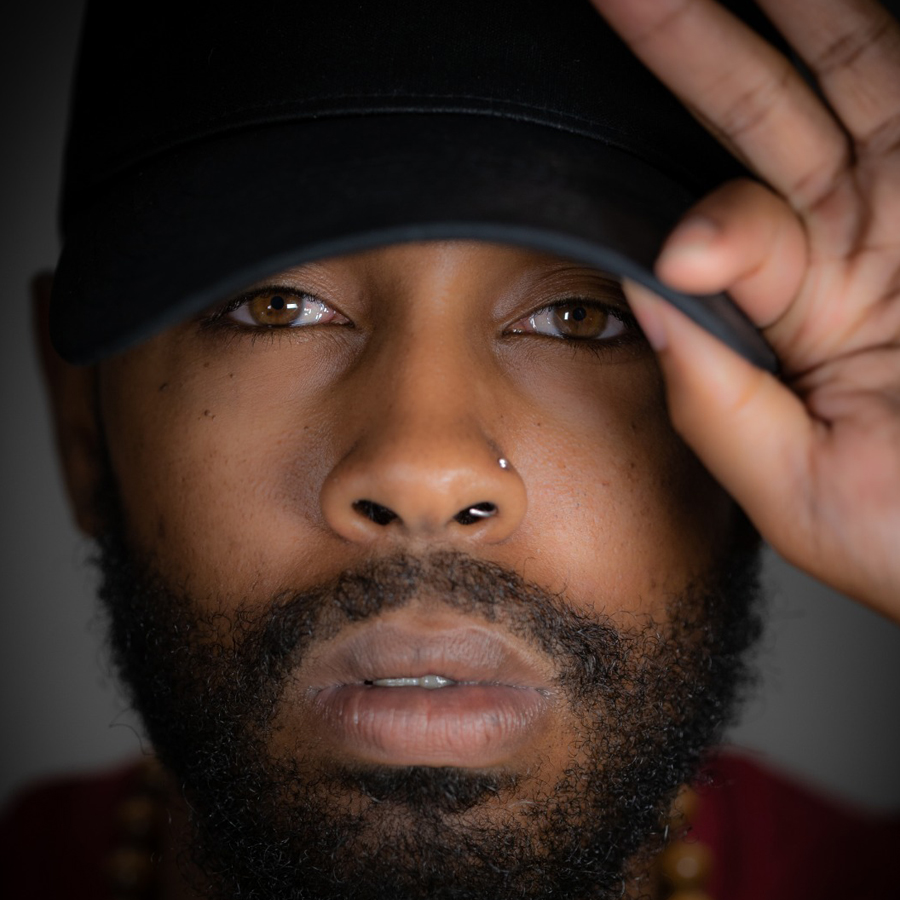 Michael Manson
Detroit jit has been a part of his life since the age of 13. He has grown as a jitter and was blessed with the opportunity to dance for the Detroit Pistons, Phoenix Mercury hip-hop team and had a big feature on So You Think You Can Dance! He met Haleem at the age of 20 and shortly after became a member of Hardcore Detroit. Mike is a recent winner of World of Dance's Head Bangerz Brawl.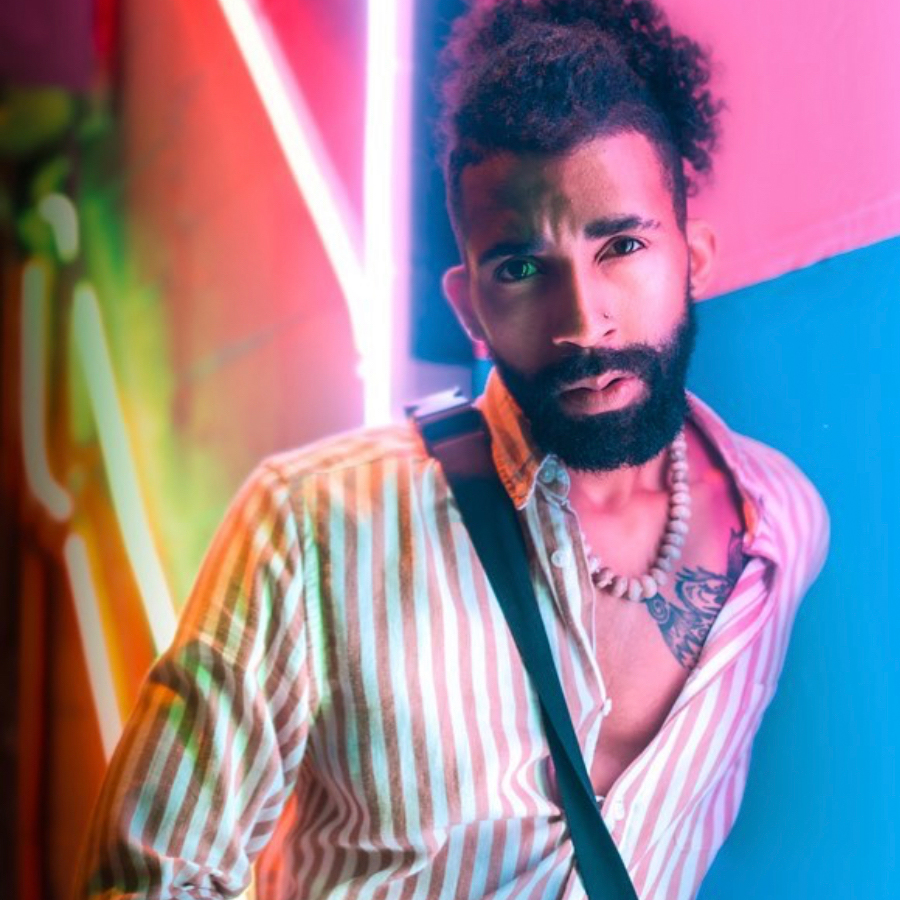 Kai Rapelyea
aka Supreme, otherwise known as Supreme, has been seen on national television numerous times, including shows such as So You Think You Can Dance, Wendy Williams Show and more. Rapelay has also performed his choreography in numerous festivals such as Koresh Come Together Showcase, ACDA and San Francisco Hip Hop 20th Annual Anniversary, having received a title as upcoming artist of the year. Aside from hip hop Rapelyea also has received training in technique that further expands upon his dancing. Rapelyea works with choreographers such as Gregory King, David Parsons Principal dancers, Silvana Cardell and Rennie Harris. Rapelyea currently dances for Rennie Harris RHAW and apprentices for RHPM.
Company Manager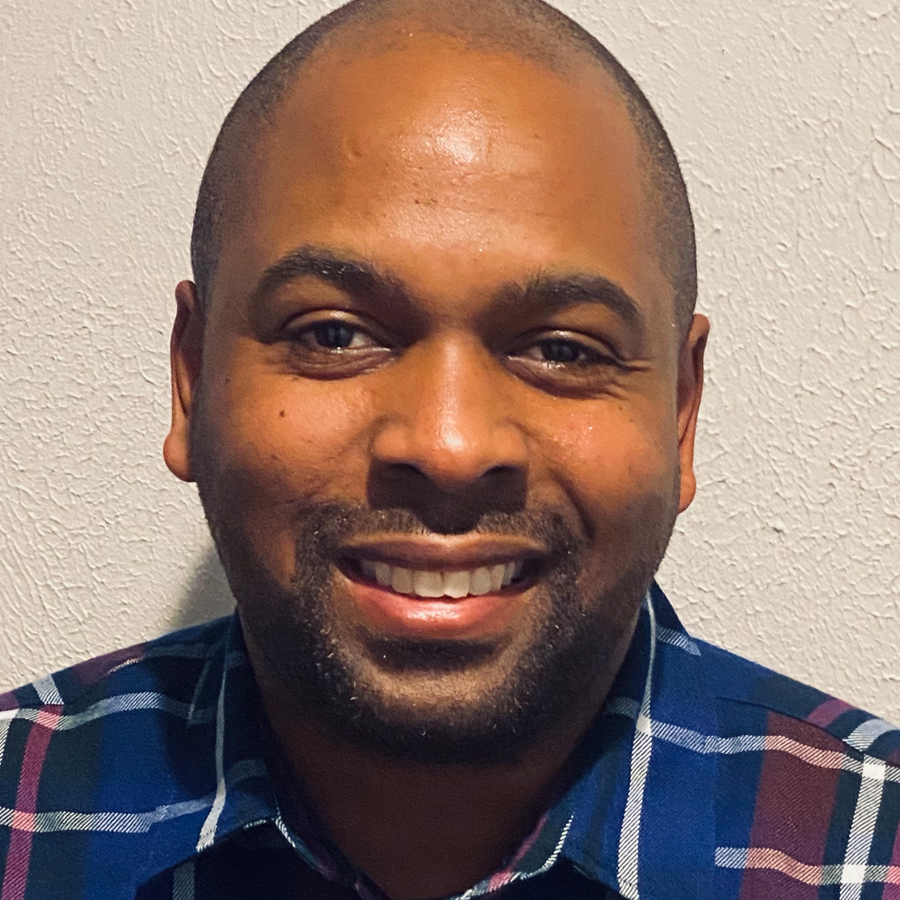 Rodney S. Hill
Born and raised in North Philadelphia Rodney entered the hip hop scene in 1988. For over a decade, Rodney has performed on stages nationally and abroad. Featured in many videos for such artist as Boys II Men, Will Smith, Music Soul Child, just to name a few. Rodney has also performed on TV shows such as L.A. R&B Divas, NBC Late Night Show Conan O'Brien, Soul Train, NBC'S NFL Under The Helmet, and BET "Teen Summit." In addition, he has toured and performed with R&B singer Brave Williams, Singer Julian King, Rapper "EVE", Teddy Pendergrass, Shanice Wilson, Mary J. Blige, 50 Cent, and Philly's own the Roots. An accomplished dancer, choreographer and teacher, Rodney Hill has performed and taught in Universities, dance studios locally, nationally and internationally in countries such as France, Bogatá Columbia Democratic Republic of Congo, East Asia, Egypt, Israel, and Palestine. The company manager for both Rennie Harris Puremovement and Rennie Harris R.H.A.W. Rodney Hill has recently received his seeks inspiration from his community and family while continuing to educate and inspire others, through his hard work, dedication and commitment to hip hop and its culture.